Have you ever had serious abdominal pain brought on by stress or food? Have you ever been afraid to leave your house, for fear of not being able to find a bathroom? Have you ever been scared to eat out in public for fear of something embarrassing happening with your bowels? If you can relate to one or all of these symptoms, you may be struggling from IBS.
IBS, known as Irritable Bowel Syndrome, seems to have become a more common topic among people and affects 5-10% of the population (although, I could argue more) and affects twice as many woman as men.
My brother and I have joked for years about the Biasini bowels (Biasini is my maiden name for those of you that don't know). We have told all the humorous "poop stories" and I feel like I am a twelve year old that laughs uncontrollably every time it comes up. We have always been very open about this topic and have always found great humor in our bowel struggles.
The urgency to need to go to the bathroom and the fear of not making it in time is soo real. Humorous to talk about after the fact, but TERRIFYING in the moment.
I have kind of self-diagnosed myself with IBS after years of struggles when under stress or after eating certain foods. I have tried to change my diet some and had to change my running and dog walking times (because God forbid I try and run in the morning) but for the most part, I have been able to get by without having to get on any kind of medication. My brother, on the other hand, has been recently diagnosed after years of severe abdominal pain and discomfort. He has now been put on medications and has modified his diet and was kind enough (and brave enough) to open up about his struggles with some questions that I sent him. I will just let him take it from here.....
My Interview With Nick: A Closer Look Into The Person Behind The Struggles
When & How Did You Get Diagnosed With IBS?
" I have been treated for IBS with Bentyl and a Probiotic (Align) since my second visit in August of 2015. I was diagnosed because I pretty much felt like I had to go to the bathroom all day, every day. My symptoms consisted of usually going to the bathroom 4-6 times a day and almost always loose stool or diarrhea. Certain food items would set me off and force me to run to the bathroom immediately. I would also have what felt like food poisoning every few weeks where I was up all night and right through the morning with severe pain to my stomach (felt like my intestines being rung out like a dish rag) and diarrhea so debilitating it was hard to go to work. I would eat at a restaurant and sometimes not even be able to make it home from the restaurant before having to go to the bathroom. I could only take so much more of that before I had to see a doctor to figure out why I felt like I absolutely had no control over my bowels."
How Has IBS Affected You In All Aspects Of Your Life?
"Well that's just it, IBS has affected every single aspect of my life. There is no portion of my life that it has not affected so I may miss some of things below that I will talk about, but I assure you there is no daily task or aspect of my life that is and was impacted by IBS. IBS makes me feel like a prisoner to my own body locking me as close to the nearest bathroom as possible and not letting me enjoy the active and outdoor life that I love. When you enter every building you go to and immediately determine where the nearest bathroom is, that is miserable. Something as simple as going out to eat or going over to a friend's house was difficult if I thought having to go to the bathroom was going to be an issue. I guess I will start with running though. I love to go running outside, especially in the morning, but unfortunately when you feel like you are going to go to the bathroom constantly running outside it is not very enjoyable with no bathroom nearby. It affects my work since I spend a good bit of time on the road so everywhere I go I would constantly have to think where is the nearest bathroom while I'm either driving or entering any new building. It affects hunting, fishing and every other outdoor activity that I love so much because if I constantly have to go to the bathroom then it makes each of those things a little more challenging with a bathroom not always being right next to me. Rachelle and I and the girls love to spend every second of every day outside, but when you feel as if you need to be close to a bathroom at all times then that is really debilitating to our family. When it impacts what our family can do and not just my own happiness then something truly has to be done. I just couldn't live like that anymore."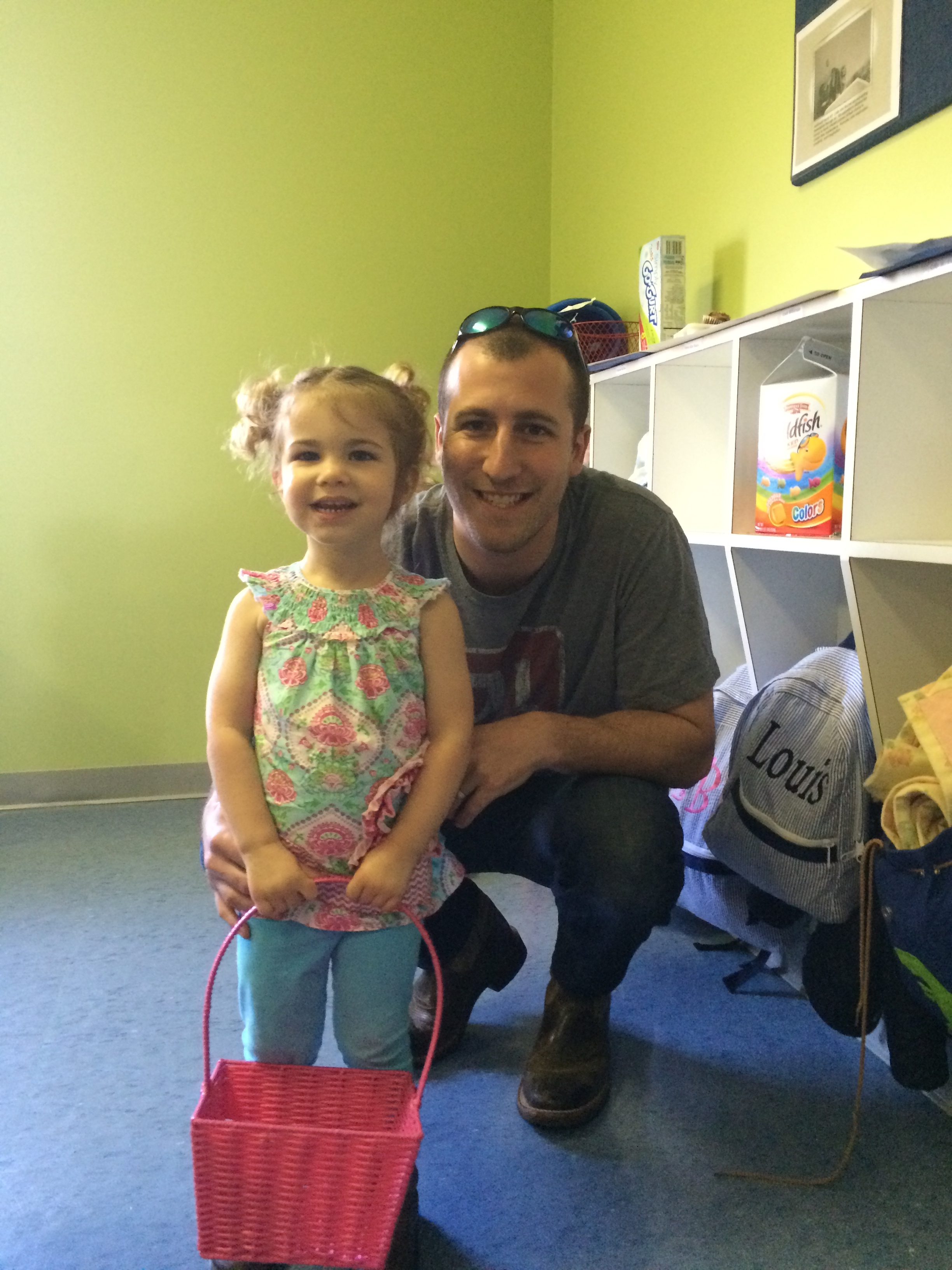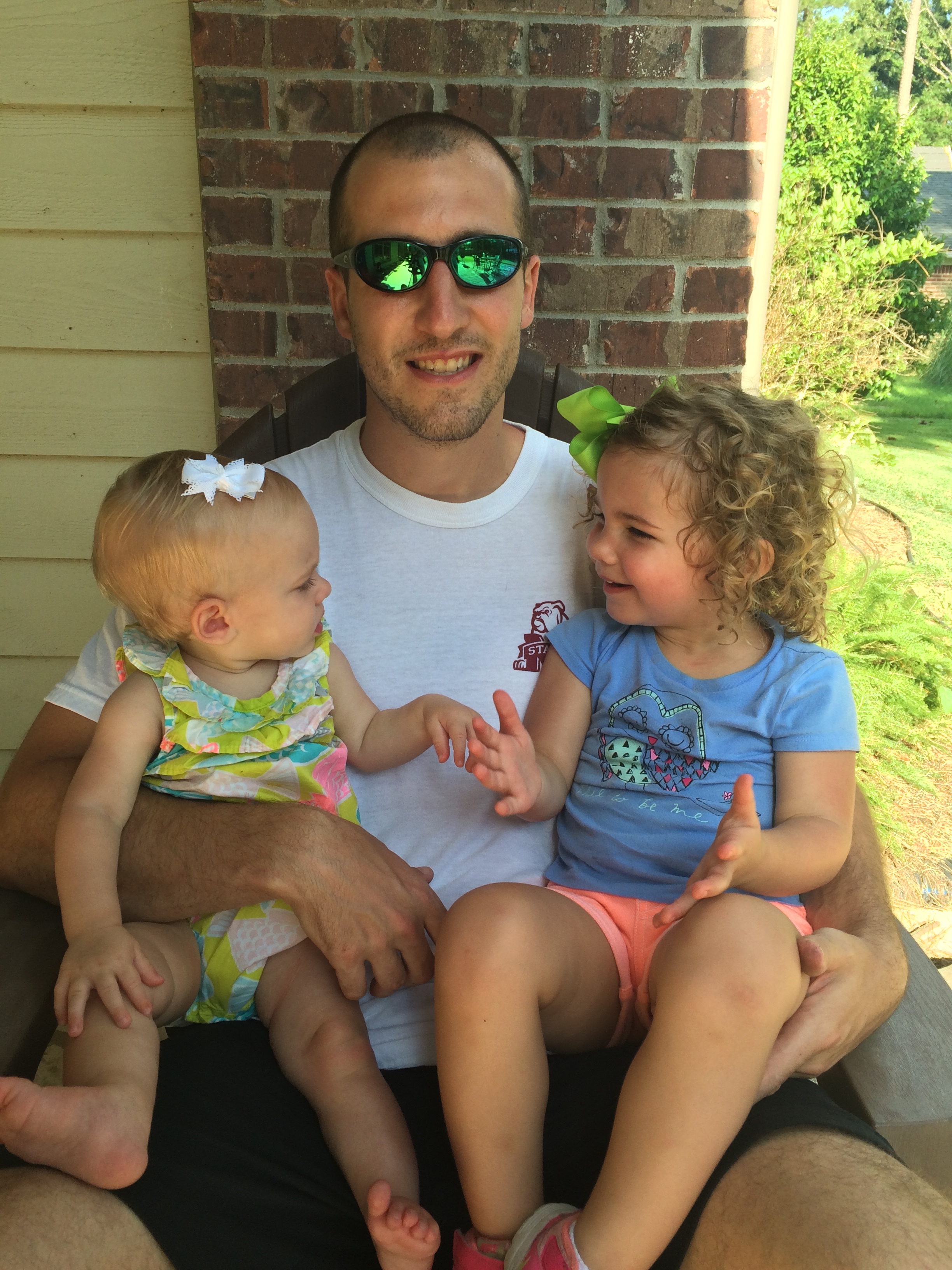 What Lifestyle Changes Have You Had To Make To Manage Your IBS?
"I started with taking the prescribed Bentyl and probiotic daily which has helped. The real change and significant impact that freed me from my stomach was completely changing my diet and following a suggested diet for someone with IBS (the diet plan/suggestions that my wonderful Dietitian sister sent to me). The diet not only included what I should and shouldn't eat, but changing the amount of times I ate, the amount I ate at each meal and how fast I ate each meal. Eating more meals, but smaller portions at a slower pace has changed everything. There definitely doesn't seem to be one right answer to an IBS diet with some things on the approved list causing me issues and things on the unapproved list not causing issues, but with keeping track of those things and finding those items out it has made life much more enjoyable. It certainly wasn't fun finding out what I shouldn't have eaten that I thought would be ok, but I promise you it won't be part of a future meal. It does stink to not be able to eat certain things that taste so good, but the consequences of eating that item make it not worth doing at all and has been far outweighed by the happiness that feeling well and healthy has brought me."
What Is One Piece Of Advice You Could Give To Others Struggling with IBS?
"Go out of your comfort zone and figure out what diet works best for you and stick to it. It may not seem very appealing and may seem to suck the fun out of life by not being able to eat some of the things you enjoy, but the sure freedom and happiness that you get from no longer being a prisoner of your bowels will far out way any short term happiness that you get from a particular food item."
Are You Having Some Of The Same Struggles? If So, Here Are Some Next Steps To Take With Your Diet...
Basic Tips To Manage IBS
Try eating your meals and snacks on a regular schedule.
Eat 5 or 6 small meals/snacks each day and try not to skip meals.
Increase your soluble fiber intake (such as oats, oatmeal, legumes, fruits ,and vegetables) that will help bulk your stool up and decrease diarrhea.
If you are having severe diarrhea, eliminate all fiber until your IBS flair has resolved and then slowly incorporate them back in.
Increase your water intake, aiming for 6 to 8 cups of water per day.
Following a low fat diet and avoiding fried foods may be better tolerated (and appreciated by your stomach).
Limit acidic, fried, or greasy foods. Decrease your caffeine and carbonated beverage intake.
Follow a FODMAP diet to help decrease symptoms.

FODMAP is an acronym that refers to Fermentable Oligosaccharides, Disaccharides, Monosaccharides and Polyols. These are small chain sugars and fibers that are poorly digested and can contribute to gas, bloating and other digestive problems.
Check out this link for a quick list of foods high in FODMAPs (to avoid) and foods low in FODMAPS (foods recommended).

Eating yogurt with live active cultures and added probiotics may be beneficial. Also switching to almond, soy, or rice milk may help if you have any intolerances to lactose.
Create a journal that documents what foods you are eating and which ones are triggering symptoms so that you can better eliminate the foods that cause discomfort.
Remember that every person is different and has different foods that need to be eliminated when it comes to IBS.
Consult a dietitian to better design a plan that works for you and ensures that you are meeting your nutritional needs.
Do You have IBS and are done being a prisoner to your own body? Let's work together to break through the chains and find freedom with your bowels.
Click below to contact me and let me help you!
Know someone struggling with IBS? Sharing is caring so share this info with them and help them live their life to the fullest!!
Living with something that can put you in very embarrassing situations isn't fun, but knowing you are not alone helps (and also having a good sense of humor helps too)!