Joanna Crawford, MS,RD,LDN
{but you can just call me Jo}
Who Am I?
I am a registered dietitian in Nashville, TN with a passion for helping people live healthier and happier...I am also a new wife, a mother of two crazy dogs named Huckleberry and Sawyer, a lover of running and all things active, a novice cook who never follows directions, a coffee addict all days of the week, and a dancer anytime I hear music playing.
My Story
My story is something I have shared to very few people but my story is also what has shaped me to be who I am today and is something that needs to be shared. So here it is in all its details for all you to hear and maybe even relate to...
I grew up in Birmingham, Alabama (Roll Tide). I was raised by my amazing parents and was the youngest of three, and also the craziest of three. I grew up wanting to eat mayonnaise out of the jar and eat salads with solely cheese, croutons, and Italian dressing with no lettuce in sight (I know what you are thinking...gross, but I swear it was yummy). I also had to be talked into eating "real food" at restuarants because all I wanted was the ice cream that you got at the end of the meals (hence the 5+ cavities). These eating habits probably continued up until high school when I started to be more aware of my weight and the self conscious effects that dance and high school had on me. All my life everyone always told me how "skinny" I was and all the sudden I didn't feel that way. I started spending more effort staying thin (when I already was) and less effort finding my next sweet fix. This continued on to the beginning of college and I found myself struggling to find balance with social life while refusing to gain the "freshman 15" by trying to eat right (or way less than I should) and exercise at least 2 hours each day. This was crazy, I know that now. The mind sure does play tricks on you doesn't it?
I spent years letting this crazy obsession take over my thoughts and finally decided that I was done. I entered the realm of dietetics and learned about food and the body. I also learned how a piece of cake was not going to be an instant 5 pounds to the hips or that I didn't need to hurry to the gym to run it off. I learned that the body needs nourishment and that I was probably depriving my body of some good stuff (even the sweets). The body also needs rest and I was definitely depriving myself of that too. I learned to find balance between working out but knowing when to rest and just hangout with friends, and eating healthy but also knowing that it is okay to have pizza AND cake for dinner on occasion. I am still learning, still practicing. Every day I practice.
Now that I have a hold on this whole balance thing, I want to help others. I want people to know they are not alone in all the feelings that come from trying to live a perfect life. I want to help people enjoy life more and count calories less. Nutrition and exercise can be fun if you have the right tools. So that is why I am here...to provide you with the tools you need to live out a healthy, balanced life.
Meet My Crazy, Beautiful Family...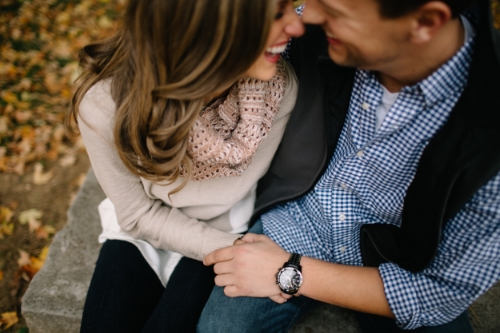 Credentials
Registered Dietitian-Academy of Nutrition and Dietetics
Licensed Dietitian/Nutritionist in the state of Tennessee
Master of Science in Exercise and Nutrition Science | Lipscomb University
Bachelor of Science in Food and Nutrition | University of Alabama